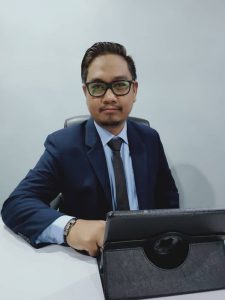 Ahmad Syukri Ahmad Din
His career started as Network Engineer with Telekom Malaysia COINS division in 1997 whom responsible to design and commissioned VPN Frame Relay, ATM and Value Added Services for customers.
He joined Product Consultancy, Business Solutions and Product Marketing divisions before end up in TM Retail Products as VPN Product Manager. He  holds a Bachelor Electronics Engineering from Southampton University, UK and Cisco Certified Network Associates (CCNA).
Address
KABAZ GROUP
No G39, Block 5,
Laman Seri Business Park,
No 7, Persiaran Sukan, Seksyen 13,
40000 Shah Alam,
Selangor Darul Ehsan
Phone & Fax
03 5510 7919 (FAX)
03 5510 7921 (CORPORATE/SALES)
03 5510 7916 (KABAZ EVENT TOURS)
03 5518 3515/3518 (OPERATION 24×7)
Email & Facebook
info@kabaz.com
hr@kabaz.com